For the seventh year, Sydney Writers' Festival returns to the Albury LibraryMuseum in 2023 to bring the best of the Festival direct to you.
One of Australia's most loved forums for literature, ideas and storytelling, Sydney Writers' Festival will live-stream headline events from Sydney to the LibraryMuseum for four days from Thursday 25 to Sunday 28 May.
Prepare to be invigorated and engaged by conversations, debates and discussions featuring some of the world's finest writers and thinkers. Audiences can also participate in live Q&A sessions at each event, sending questions straight to the Sydney stage.
Click here for the full schedule and session info or here for the one pager
Special Sunday event: The Indi Way, live and in-person
At 1pm, following Fifty Shades of Teal, join local Voices for Indi members and co-authors of the newly released, The Indi Way, for a behind-the-scenes account of the movement that saw Cathy McGowan and then Helen Haines elected to Federal Parliament. This is a free, in-person event. Find out more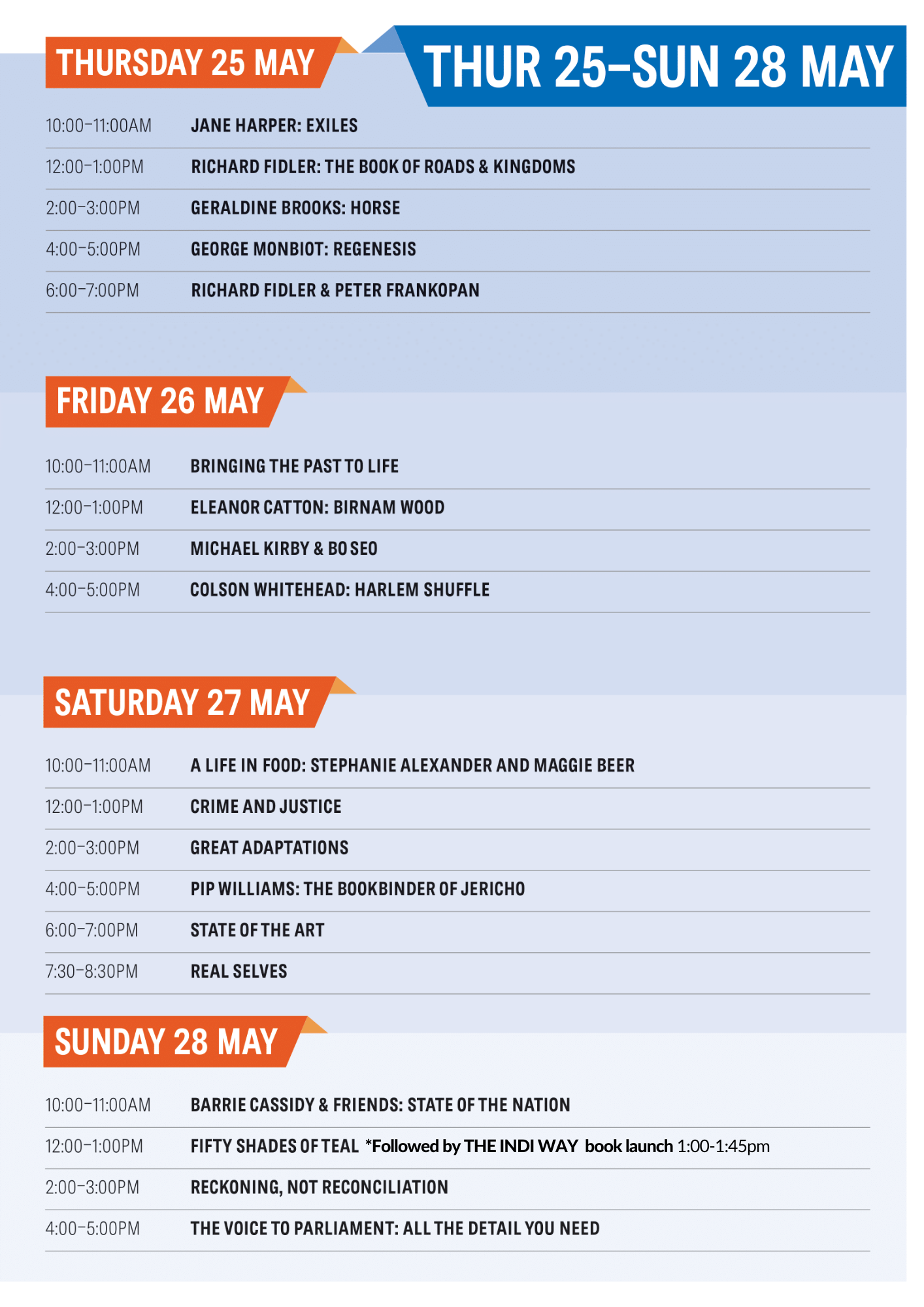 Need a fee-waiver in order to attend these events? Let us know and we'll provide you with complimentary tickets.
Email: wam@alburycity.nsw.gov.au